METAL ON METAL RECORDS
NEW RELEASES SHOW
Feat. Jowita Kaminska
Download MP3, Listen, Subscribe
Facebook, Group, Twitter, Blogspot
OLD SCHOOL METAL OR NO METAL AT ALL!
In this episode, we interview JOWITA KAMINSKA owner of traditional heavy metal label METAL ON METAL RECORDS. JOWITA talks about the label's COMPENDIUM VOL.5 OF METAL; THE LABEL'S 2012 RELEASES; her album cover art work and the label's plans for the future.
Jowita Kaminska

METAL ON METAL RECORDS is currently celebrating its 5th anniversary as a label since its first release in 2008. Jowita Kaminska states on the label's website. "Yeah, it's the 5th anniversary of our label right now – our first CD was released in April 2008! Since then we've put out 30 CD releases (including 4 compilations and a reissue of one 2008 release that we had sold out), 3 LP releases (one of them exclusively on vinyl), 2 digital albums, 1 cassette and 1 book ("Keep It True Festival History Book", that was actually the first title we published in April 2008, for the 10th edition of this great German festival). Regarding the new releases in-stored and the new bands joining the label, Jowita Kaminska states on the label's website, "..in a few days, on April 27th (at the 15th edition of our favorite KIT fest) the 5th volume of our compilation "Compendium Of Metal" will be out together with 3 new regular CD releases and 2 cassette only releases. We will announce the new titles this weekend and after coming back from Germany, in the first days of May, we'll announce the new bands that have joined our roster, so stay tuned!"
***FREE CD PROMOTION*** Listen to the show for a chance to win the METAL ON METAL RECORDS COMPENDIUM VOL. 5 OF METAL. Feautring 15 bands from the label!
ARTISTS / SONGS IN ORDER OF APPEARANCE
1. MORTALICUM - My Dying Soul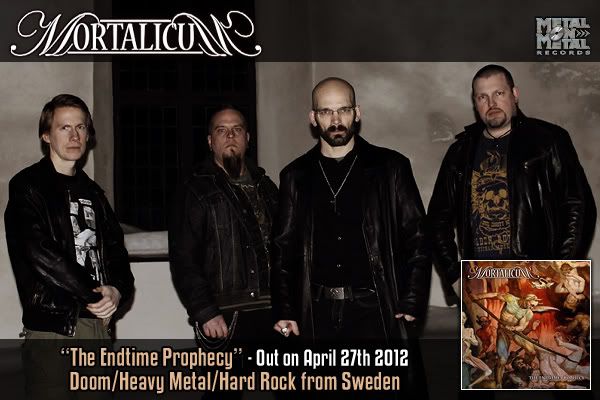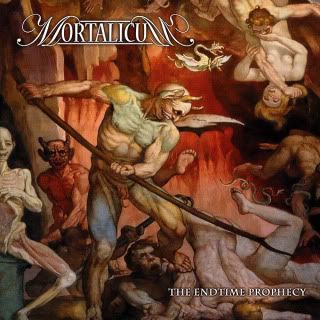 MORTALICUM: Two years after the debut album, MORTALICUM follow up with a new vintage heavy doom-rocking release. These Swedes play genuine, earthy doom metal combined with a healthy dose of early '80s heavy metal and '70s hard rock, with a really warm vibe. Imagine a blend of BLACK SABBATH, GRAND MAGUS, DIO, RAINBOW, SPIRITUAL BEGGARS, DEEP PURPLE, THIN LIZZY, TROUBLE and SAMSON… MORTALICUM take it from there and add their own personal touch. *Purchase the Metal

2. SKELATOR - Gates of Thorbadin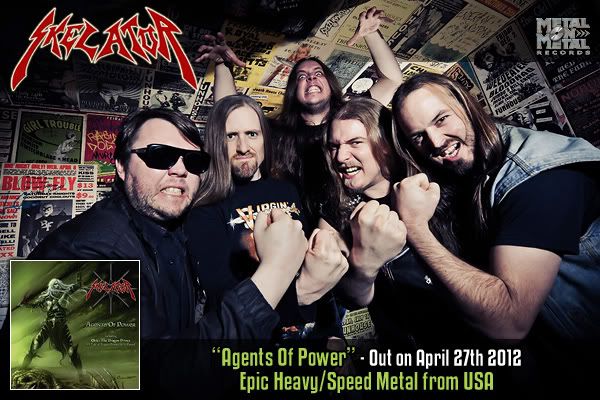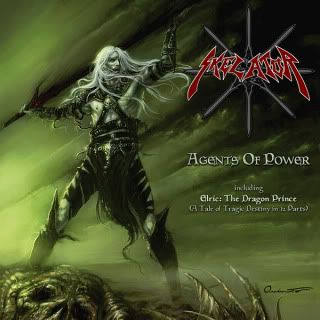 SKELATOR: The US epic heavy/speed metal merchants SKELATOR are back with their 2nd official studio album! The first 4 songs are catchy bad-ass metal anthems that will have you singing along and pounding your fist in the air instantly. And then there's something very special for all Michael Moorcock fans: "Elric: The Dragon Prince", a 40 minutes epic in 12 parts, displaying the true versatility of the band's music and sheer talent of the singer, Jason, who shows the different facets of his voice, including his trademark high pitched soaring screams. Fans of SACRED STEEL, DOMINE, HELSTAR, JUDAS PRIEST, IRON MAIDEN, AGENT STEEL and DIO, take heed! These guys have been waving the flag of True Metal high already for 14 years, but they are still wild like kids hungry for Metal! *Purchase the Steel

3. HERETIC - Child of War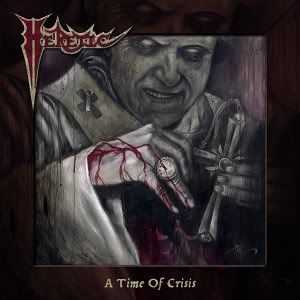 HERETIC: A TIME OF CRISIS, the come-back album of the US power/thrash metal legends HERETIC, will be released on July 26th at the Headbangers Open Air festival. They have stayed true to their roots and created a really solid album in the best US metal tradition: heavy, melodic and aggressive. *Purchase the Heresy
4. ARKHAM WITCH - Burn the Witch
ARKHAM WITCH: On the 16th of April 2012 ARKHAM WITCH hit the studio to record their second album, "Legions Of The Deep". 8 days, 312 lagers, 82 whiskeys, 22 cigars, 4 babychams, 2 nervous breakdowns and a packet of Haribos later, and the band clambered from out that musical tomb with the bare bones of a new opus. The group crossed the border into shadowy Lancashire and returned to Full Stack Studios on Queens Jubilee (4th-5th of June) to put the finishing touches – solos backing vocals – to the album that is scheduled for early October release.

5. SACRED GATE - Freedom or Death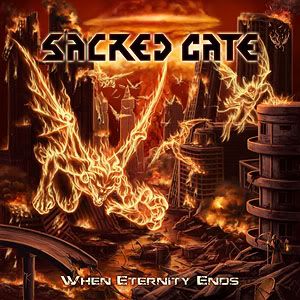 SACRED GATE: From the Metal capital of the world, Germany, comes a new traditional heavy metal band, SACRED GATE. The founding members, vocalist and guitarist of the band, started mastering their craft in MADE OF IRON, which started out as an IRON MAIDEN tribute band – and the British legends still have the biggest influence on their music. Years later they serve a perfect, timeless classic metal album, rooted in the NWOBHM tradition and flavoured with '80s US power metal. Impressive song structures, mighty riffs, galloping guitar harmonies and solos, remarkable bass lines, solid power drumming, anthemic choruses, charismatic, slightly rough but clean vocals and a great feel for melody. *Purchase the Heaviness

6. AFTER OBLIVION - Deliverance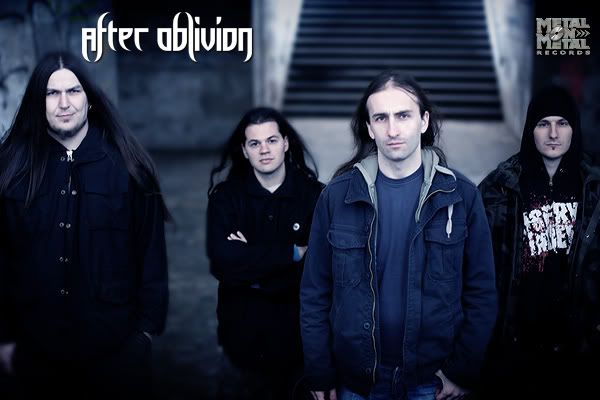 AFTER OBLIVION: Bosnia and Herzegovina,The debut full-length album "Stamina" is planned for October 2012 with a tour to follow – currently the band is putting finishing touches on the songs. Expect a real old school technical death/thrash feast that is not only a homage to the '90s period of DEATH, but bears also personal stamp.
METAL ON METAL RECORDS WEBSHOP *Purchase all MOMR releases in the physical format, but if you don't collect CDs and/or LPs, and prefer to have your collection as zeros and ones, you can download our releases from BANDCAMP (from where you can have the songs in WAV and FLAC format too), CD BABY, iTunes, Amazon MP3 and dozens of other digital stores.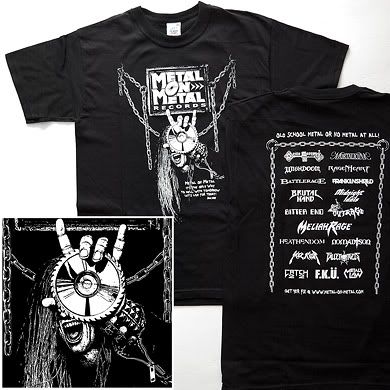 Special One-of-a-kind-products!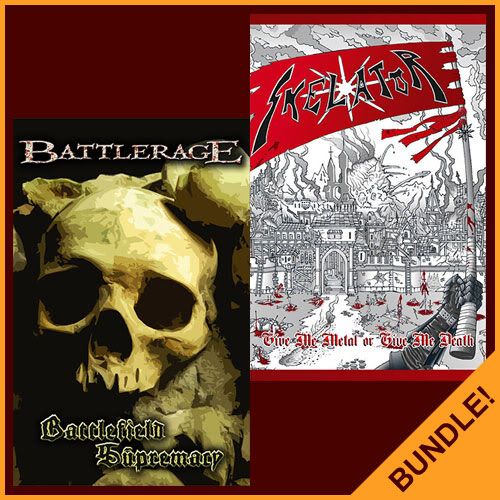 METAL ON METAL RECORDS CASSETTES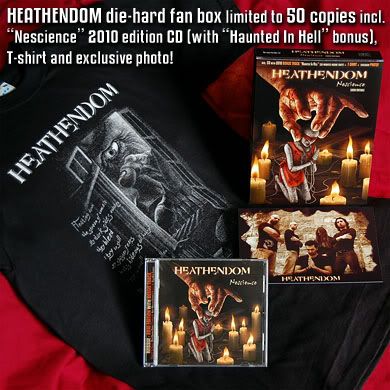 EVOLUTION ROCK METAL PODCAST SOUTHEAST ASIA
FIND US AT BANDSTAND.PH
EVOLUTION ROCK OFFICIAL FORUM SOTHEAST ASIA
CHECK US OUT AT SIN CITY RADIO CHOPS911.COM
****CHECK OUT OUR SPONSORS FOR THE BEST DEALS****
SHIPPING IS AVAILABLE WORLD WIDE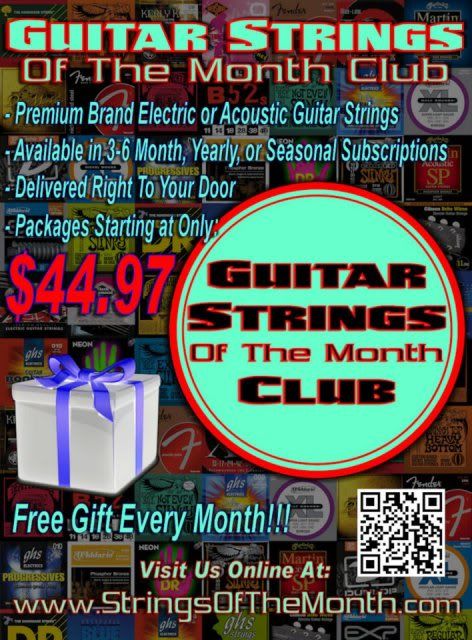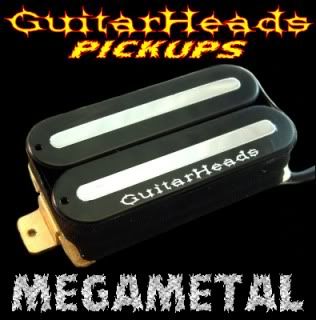 GuitarHeads.net is the industry leader in supplying high-end Guitar Parts, Hardware, Pickups, Bridges, Tuners, Upgrades, and General Guitar Accessories. Click on the image above to see some examples of the 1-of-a-kind works of arts created in the Guitarheads Custom Shop. Check out the Full Line of GuitarHeads products online at www.GuitarHeads.net , Guitarheadsheads.net on Facebook
How metal is your dog?
Click on the image to visit the store
Click here for Metaldogz.com Facebook Page