They Will Be Heard
a film by
Tracey Noelle Luz
In this special episode, we feature interviews with American film director Tracey Noelle Luz for the Rockumentary THEY WILL BE HEARD and original keyboardist Jenifer Hernandez of the band ESCAPE. The documentary is set in communist Cuba and seen through the everyday life experiences of the main protagonists of the film, the members of the heavy metal band ESCAPE. The film specifically narrates the story of keyboardist Jenifer Hernandez, and her exodus from the island to reunite with her father who is living in the United States. Leaving behind her way of life, family, friends and the love of her life, lead singer Yando, she migrates to the US to start a new life. The film also documents the evolution of heavy metal music in Cuba, and how the youth of the island have created with so limited sources a thriving heavy metal scene and community; thus, spawning numerous metal bands playing diverse sub genres of rock music throughout the island. Among the bands highlighted in the documentary are HIPNOSIS, ZEUS, COMBAT NOISE, ANCESTOR, AGANIZOR and the main protagonists of the film ESCAPE.
More than documenting heavy metal music in the island, Luz takes us into the personal lives of the band members of ESCAPE. Telling us little stories of the families, friends and Cuban metal fans that are behind the band, Luz manages to capture true human experiences and emotions on film. So in the end, more than documenting the music; THEY WILL BE HEARD is a real life story of friendship, lose, trials, change, new beginnings but most importantly, hope.
The documentary does not end with Jenifer reuniting with her family in the United States. It is only the beginning.
Artists/Songs in order of appearance:
1. ESCAPE - Simbolo de Libertad
2. HIPNOSIS - Fear to Change
3. COMBAT NOISE - Platoon
4. ESCAPE - Cuba Rebelion
Find out more about UNBLOCK THE ROCK and the makers of this film.
Go to http://www.theywillbeheard.com
Facebook: http://www.facebook.com/theywillbeheard
Show your Support to the film makers and ESCAPE by liking UNBLOCK THE ROCK on Facebook.
Go to http://www.facebook.com/unblocktherock
Excerpt from THEY WILL BE HEARD
All images by Tracey Noelle Luz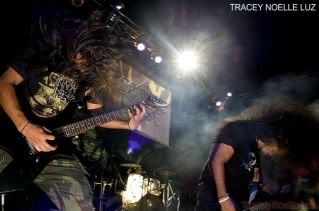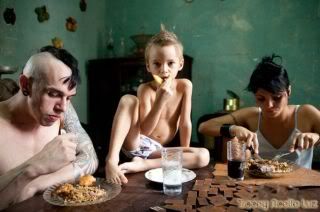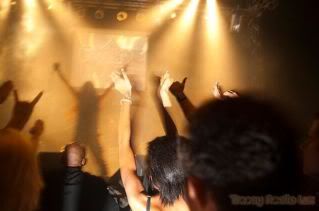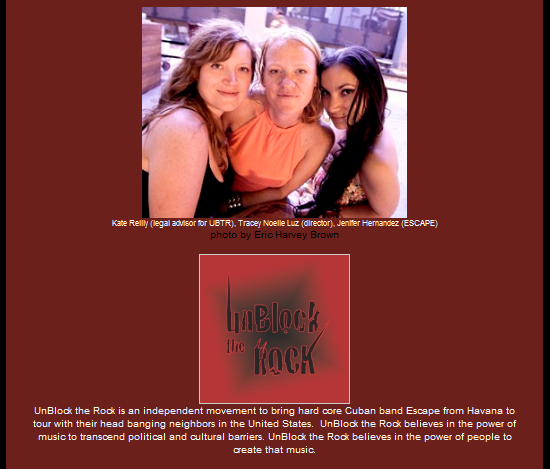 Find out all about Cuban Heavy Metal! Free Downloads and more!
Go to http://www.cuba-metal.com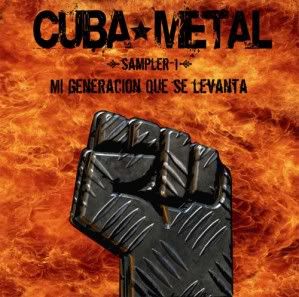 Please visit our sponsor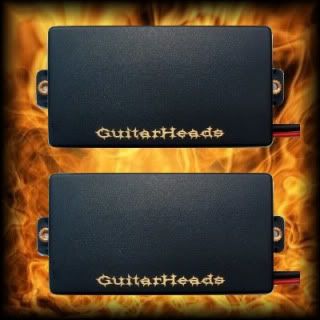 GuitarHeads is the industry leader in supplying high-end Guitar Parts, Hardware, Pickups, Bridges, Tuners, Upgrades, and General Guitar Accessories. Click on the image above to see some examples of the 1-of-a-kind works of arts created in the Guitarheads Custom Shop. Check out the Full Line of GuitarHeads products online at www.GuitarHeads.net